One activity I look forward to each week is my morning walk and meditation/reflection with a fabulous group of individuals led by the wise and wonderful Maria Allen. That's our group from this morning.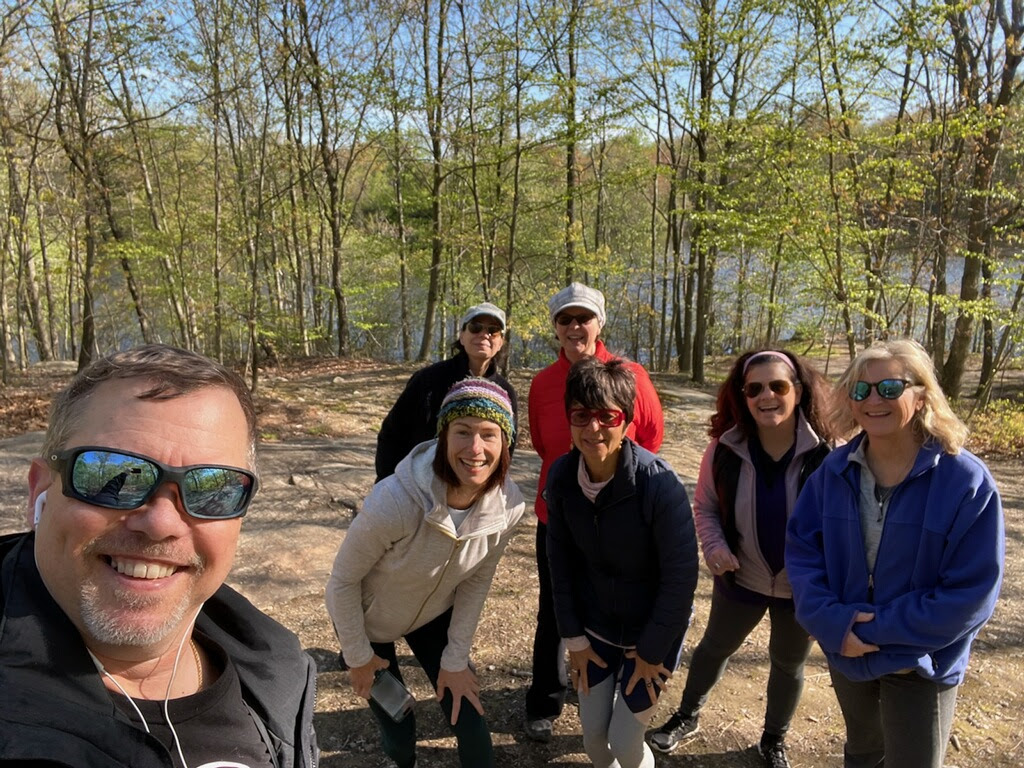 Today's reflection was on the idea of anticipation.
(Anyone else have the Heinz ketchup commercial runing through their head now?)
What does anticipation feel like to you?
For me, it feels like holding my breath.
We reflected on how when we were young, anticipation was exiting…anticipating your Birthday, Christmas or the last day of school.
As we got older, anticipation often was accompanied by stress…anticipating long lines, difficult conversations, impending bills.
One person shared that pre-planning is what helps her lessen the angst of anticipation.  Another explained that being unattached to the outcome (easier said than done for me!), was what helped him navigate situations whether they were positive or negative.
While having no expectations can help shield us from disappointment, does it also diminish the butterflies and the excitement of possibility?
Can we be both excited AND unattached to the outcome?
How can you play with that idea this week?